Mike Gendron
A devout Roman Catholic for over 34 years, Mike was saved by God's amazing grace after attending a three-day evangelistic seminar in 1981. Upon completion of a Masters degree at Dallas Theological Seminary in 1992, he served as pastor of evangelism and outreach at a Bible church in Dallas for three years and founded Proclaiming the Gospel Ministry. Mike has addressed the students and faculty at The Master's Seminary, The Master's Academy International Dallas Theological Seminary, Moody Bible Institute and Tyndale Theological Seminary. Mike has done seminars at hundreds of churches throughout the world and has appeared as a guest on many radio and TV programs, including The History Channel. Mike is Director of Proclaiming the Gospel Ministry, a 20-year-old evangelistic outreach to those who are lost in Catholicism.
Edward L. Dalcour
EDWARD L. DALCOUR serves as Mentor (co-Professor) of Theology at Greenwich School of Theology (London, Eng.). He also holds the appointment of Senior Lecturer of the North-West University Faculty of Theology. He is the President and Founder of the Department of Christian Defense, a Christian apologetic ministry based in Los Angeles, CA. Dr. Dalcour holds a Master in Apologetics from Columbia Evangelical Seminary and a Doctorate of Philosophy in Dogmatic Theology from North-West University (Potchefstroom Campus, SA). He is an international speaker and has been featured on many Christian and secular Radio and TV Networks. Dr. Dalcour is a theological contributor to various theological journals and publications. He has written numerous counter-cult apologetic tracts and pamphlets. Dr. Dalcour has authored the most current and exegetically treated work on Oneness theology and the Trinity entitled, Definitive Look at Oneness Theology: In the Light of Biblical Trinitarianism, 3rd. ed. (North-West University, Potchefstroom, SA, 2010). You can get here: http://www.christiandefense.org/products.htm). Dr. Dalcour currently resides with his wife and family in Los Angeles, CA.
---
Jeff Rose
Jeff Rose is the founder of JeremiahCry Ministries whose mission is to work with the local churches in raising up, equipping, and sending out a whole new generation of preachers who go to the streets preaching the hope of the Gospel. This mission birthed The Herald Society conferences where many can attend and be equipped in doing the work of an evangelist. Jeff became a Christian while involved in a personal training career and shortly before becoming a gym owner. He was introduced to open-air ministry and has preached outdoors now for twelve years. Jeff brings a fresh new approach to connecting with the culture with biblical apologetics and sound biblical evangelism. Jeff has been married for seventeen years to Pearl, and they have seven children.They now live and minister the Gospel in Fort Worth, Texas.
---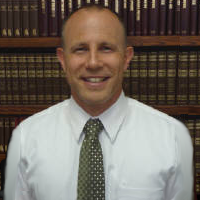 Chuck O'Neal
Chuck O'Neal has been the Pastor of Beaverton Grace Bible Church for over 18 years. Formerly an atheist, Pastor Chuck came to repentance and faith in the Lord Jesus Christ while reading a Gideon New Testament during Marine Corps boot camp in 1990. During his six-year service in the Marines, God used Pastor Chuck to proclaim the gospel and distribute Bibles all over the world. As a 20-year-old Corporal, at the request of a Navy Chaplain, he preached his first sermon on the forward deck of the USS New Orleans. His second sermon was an open-air gospel message from a Gideon N.T. on the beach of Mogadishu, Somalia, just days after the "Black Hawk Down" tragedy. After the Marine Corps, Pastor Chuck and his family moved to Portland, OR, with the purpose of reaching the Pacific Northwest with the gospel of Jesus Christ. His focus has been to edify the saints and reach the lost through expositional preaching and evangelism. From 2007-2009, Sola Scriptura, a daily radio ministry on KPDQ, broadcast Pastor Chuck's messages to the greater Portland area. Pastor Chuck regularly leads the church in door-to-door witnessing, open-air gospel preaching, and abortion clinic evangelism-rescue ministry. It is his belief that it is the privilege and duty of every Christian to spread the good news of Jesus Christ, and that every pastor is called to lead the church in "do[ing] the work of an evangelist" (2 Tim 4:5).
Mike Stockwell
Mike Stockwell is co-founder and ministry partner with Robert Gray as full-time evangelists of Cross Country Evangelism. Mike originally began the ministry after he felt the call of God to begin preaching the gospel full time. He literally packed his belongings in a car and drove from one state to the next, assisted by fellow evangelists who opened their home to him. Today, Mike and Robert are committed to sharing the gospel of Jesus Christ with people throughout America, Europe, Jamaica and wherever the Lord leads. Open air preaching and one-on-one conversations are the means by which Mike and Robert proclaim and explain salvation through Christ. www.crosscountryevangelism.com.